Jimi Hendrix pop-up shop opens in London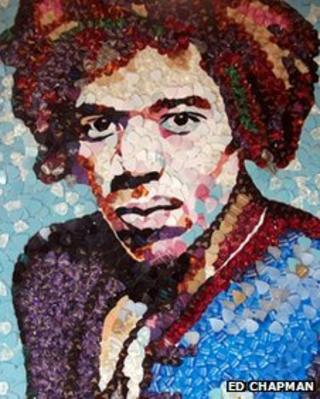 A Jimi Hendrix pop-up shop has opened in central London to celebrate a new album by the guitar legend.
The store on Ganton Street, Soho, marks the UK release of his posthumous studio album, People, Hell and Angels and will remain open until 12 April.
It will sell other merchandise and it also includes a photography exhibition.
And in the basement of the shop there will be 'Jimi Hendrix Master Classes' taken by experts from the Fender guitar company.
On Tuesday, a new portrait of Hendrix - made from 4,000 Fender plectrums - will go on public display for the first time.
The mosaic, which measures 105 x 80cm, was created by Manchester artist Ed Chapman.