London and Pakistan link-up to break stereotypes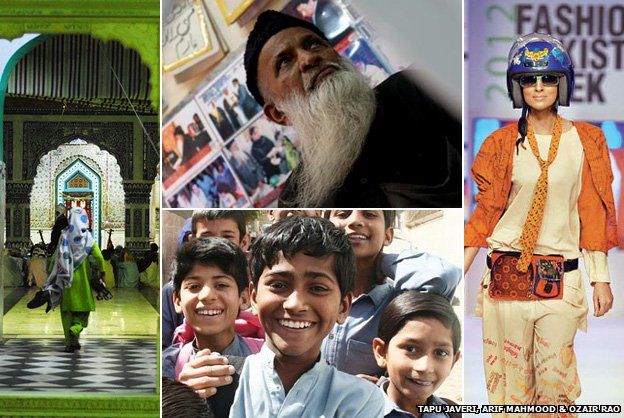 A new project is using films made made in London and south Asia in an attempt to promote Pakistan as a land of opportunity rather than a failed state.
Pakistan Calling is linking film students at London Metropolitan University with students in Lahore and Karachi.
It will provide a web-platform for short films documenting positive work going on in Pakistani society.
It is a joint venture between the Royal Society for the encouragement of Arts, Manufactures and Commerce (RSA) and The Samosa, a London-based British Asian website and is funded by these organisations as well as the Foreign and Commonwealth Office.
One of the main aims is to engage the British Pakistani diaspora in social projects "back-home" using skills and examples from the UK.
There were more than one million British Pakistanis counted in the 2011 England and Wales census (2% of the population) with the biggest concentration in the capital. Events in Pakistani cities can affect families from Ilford to Bradford.
Matthew Taylor, chief executive of the RSA, says it is vital that there is more to the conversation around Pakistan than extremism and terror.
"It's about trying to present a more positive picture of Pakistan which is far too often portrayed as a place of nothing but problems," said Mr Taylor.
"Of course, we don't think our project is going to solve all of the country's problems, but the first thing is to engage British Pakistanis to try to change the nature of the conversation.
"Only a week ago the media was full of a debate about whether we should help Pakistan when they don't even pay their taxes. A more positive conversation would make a useful contribution."
The project recognises the many issues facing Pakistan - according to the World Health Organisation one in four Pakistanis live in poverty, and one in 14 children die before their fifth birthday.
Anwar Akhtar, director of Samosa, worries this situation could deteriorate.
"Pakistan's population will double over the next two or three generations. Without further provision of infrastructure, health, education and welfare, Pakistan's problems could worsen."
Those behind the project hope that by documenting positive stories in Pakistan it not only helps to change perceptions but could inspire others to follow suit.
There are also hopes to create a crowd-sourcing platform alongside the project that would mean people could directly contribute to projects similar to those shown.
Mr Taylor is optimistic that the project can have further ramifications.
"I think that's it's very clear that democracies are made possible not just by the rules of democracy - how many people vote and whether the rules of law is observed - but it's also to do with the health of civil society.
"This project talks about civil society and so contributes towards Pakistan being a democratic country."
One of the most powerful accounts already featured on the website is that of Asma Jahangir, a Pakistani lawyer and human rights activist, who believes that Pakistan is at a crucial juncture.
"In one way it is very scary [where Pakistan is going]. There is an all-pervasive fear. And the future is very uncertain," she says in the film.
"At the same time, there are some very positive developments in the last five years, and that hasn't come from the government, but from people themselves."
Pakistan Calling is asking British and Pakistani film-makers to document these developments and add their own videos to the site.
Related Internet Links
The BBC is not responsible for the content of external sites.