Luke Harwood death: Three jailed for life for killing teenager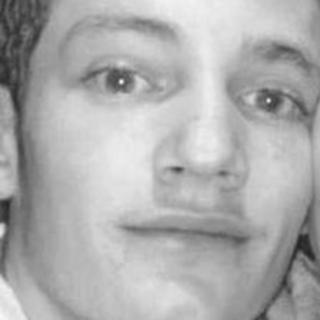 Two men and a woman have been jailed for life for the murder of an 18-year-old who was wrongly accused of rape.
Emma Hall, 21, James Danby, 27 and Tony O'Toole, 30, from Romford, were convicted of killing Luke Harwood whose body was found in an east London field.
He was attacked after an 18-year-old woman accused him of rape. However, she later withdrew the complaint.
At the Old Bailey, Hall was sentenced to a minimum of 15 years in jail, Danby 25 years and O'Toole 17 years.
The body of the teenager, from Havering, was found near Broadmead Fields in Woodford Green in May last year.
'Looked like Elephant Man'
Judge Paul Worsley said Mr Harwood suffered a "sustained, sickening and brutal" attack which lasted hours.
"He was punched and kicked for two hours which left him with footmarks to his scalp and head such that he had the appearance of the Elephant Man," the judge told the court.
The trial heard Hall instigated the attack on the victim, who was "severely" beaten in the house in Romford where he was staying when Hall came for a visit with the 18-year-old woman.
Hall then drove O'Toole, Danby and Mr Harwood to a location near a stream where the victim could be "finished off".
The following day she drove the killers to the site where the body was hidden in order to "mutilate" it, the court heard.
But Hall had secretly tipped off the police who were present at the scene.
Hall and Danby were also found guilty of causing grievous bodily harm with intent and perverting justice while O'Toole was also convicted of perverting justice and conspiracy to pervert justice, along with Danby.
A fourth person Billy Duggan, 21, was found guilty of perverting justice and conspiracy to pervert justice. He was given a two-year sentence, suspended for two years.
Det Ch Insp John Sandlin said the woman who wrongly accused Mr Harwood of rape was "in no way to blame for the extreme attack" which she could not have predicted and had been a "crucial witness" in the case.
He added: "The attack on Luke Harwood was unbelievably violent. The injuries he suffered were horrific, his face was unrecognisable.
"There can be no excuse for the way the defendants acted and tried to take the law into their own hands.
"None of those convicted have taken responsibility for their actions, none of them have shown any remorse."