Legal challenge to west London hospital A&E downgrade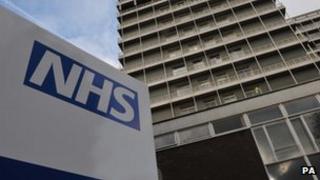 The decision to downgrade four A&E departments in west London faces a legal challenge from a local council.
Under the Shaping a Healthier Future programme, A&E units are under threat in Charing Cross, Central Middlesex, Hammersmith and Ealing hospitals.
But Ealing Council, which says the plans are "not in the best interests of local people", now plans to seek a judicial review against the decision.
A spokeswoman for the programme called the legal action a "great shame".
'David versus Goliath'
Under the plans, the most serious emergencies would instead be referred to A&Es at Hillingdon, Northwick Park, West Middlesex, Chelsea and Westminster or St Mary's hospitals.
The council argues the move would leave three London boroughs with a total population the size of Leeds without a major hospital.
Councillor Julian Bell, leader of the Labour-run council, said: "We are facing a David versus Goliath struggle to protect our local hospitals, but will use every option open to us, including going to court to fight to keep these vital services for our residents.
"Although times are tough and the council is facing increasing pressure on its finances, it is right we stand up and fight to protect local hospital services.
"If this means taking this battle to the courts, so be it."
'Significant distraction'
A spokeswoman for the Shaping a Healthier Future programme said: "It is a great shame that politicians in this north-west London borough are taking local doctors and other highly committed NHS professionals to court.
"This is a direct legal challenge to the many doctors and nurses who want to improve healthcare for their patients across north-west London.
"It will create a significant distraction from their day jobs."
She added: "The court case will now mean a huge amount of extra work and resources at a time when there should be a major focus on what the NHS is actually there to do - namely, care for patients and improve local services."