Sixth illegal drug sale chemist suspended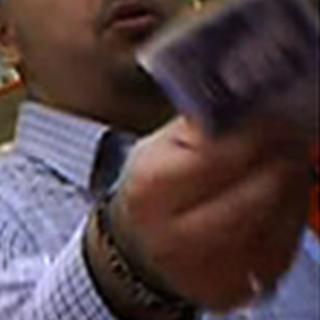 A sixth pharmacist caught illegally selling drugs without a prescription in a BBC London investigation has been suspended from practice.
Last December, the BBC's Inside Out found nine chemists selling addictive drugs over the counter.
They sold undercover reporters Valium, opiates and other controlled drugs.
Mohammed El-Hadi-Abdul-Razzak, of Safeer pharmacy, Paddington, has now been handed a 12-month suspension by the general Pharmaceutical Council.
It means he is barred from acting as a pharmacist until its investigations are complete.
Five other individuals have already been suspended.
A separate investigation by the Metropolitan Police is still under way.
During the investigation undercover reporters bought 288 Valium tablets, 21 temazepam tablets, 294 amoxicillin tablets, 24 Viagra tablets and one bottle of Oramorph.
It is illegal for pharmacists to sell prescription-only drugs without a prescription unless it is a medical emergency.
After viewing the footage, shadow health secretary Andy Burnham said he was "lost for words".