Leyton Orient's Olympic stadium review plea rejected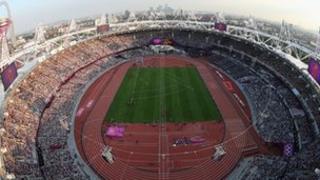 Leyton Orient's written application for judicial review into the tenancy of the Olympic Stadium in Stratford, east London, has been rejected by a court.
A spokesman for the east London club said it will now have to decide whether to ask for a hearing in front of a judge.
West Ham was declared as the anchor tenants for the stadium in March and will pay £2m a year in rent.
The club is expected to move into it from August 2016.
Leyton Orient has previously expressed fears that West Ham moving to the Olympic Stadium would affect numbers attending matches at the Orient's ground nearby.