Call to hold NHS boss to account for £28m error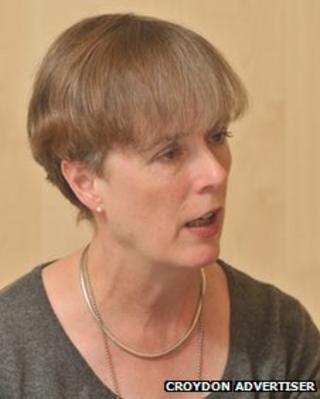 Health Secretary Jeremy Hunt has been called on to "compel" the boss in charge at an NHS trust when £28.2m went unaccounted for to explain herself.
A scrutiny committee of six councils says Caroline Taylor, former NHS Croydon chief executive, has refused to answer its questions.
The trust reported a surplus of £5.5m for the fiscal year 2010/11, when it actually had a £22.7m deficit.
The Department of Health has not said how Mr Hunt intends to respond.
A spokesman for the NHS said its own detailed examination had found no evidence that individuals were at fault but that there had been a "failure of the financial system and a failure of oversight".
'No personal gain'
That examination also found no evidence of personal gain associated with the mis-statement.
The accounting error at Croydon Primary Care Trust was highlighted in an NHS London report last June which documented a failure of financial management and control, poor quality management, limited scrutiny and a lack of leadership.
Following on from that a scrutiny committee was set up to find out how Croydon health services had operated in 2010/11 and to hold managers to account.
But the body - made up of the London councils Croydon, Merton, Richmond upon Thames, Sutton, Wandsworth and Kingston upon Thames - says in a report just published that it found a culture of complacency and lack of co-operation.
Jason Cummings, the committee's chairman, said Mr Hunt had been asked to "compel Caroline Taylor to come and answer the questions we wanted answered".
She left NHS Croydon in February 2011 and told the committee it was more "appropriate" for her successor, Ann Radmore, to respond.
This month, Ms Taylor was appointed as special administrator for South London Healthcare NHS Trust, which ran up such large debts - £150m - that it is being dissolved by October.
Mr Cummings said: "We can't come to any definitive answer about her capacity to do her current job."
Ms Taylor was approached by BBC London but declined to comment.
A spokesman for the NHS's regional office, added: "We are clear that the health authority took action to ensure lessons were learned both in Croydon and across the capital."