Teenagers bailed after Islamic Darul Uloom School fire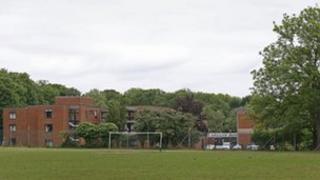 Four teenagers arrested on suspicion of arson after a fire at an Islamic boarding school in south-east London, have been released on bail.
The two 17-year-olds and two 18-year-olds were arrested after the incident at the Darul Uloom School in Foxbury Avenue, Chislehurst on Saturday night.
One hundred and twenty eight pupils and staff were evacuated. Two people were treated for the effects of smoke.
The teenagers have been bailed until August while investigations continue.