Tower of London Beefeater recognised on Queen's Birthday Honours list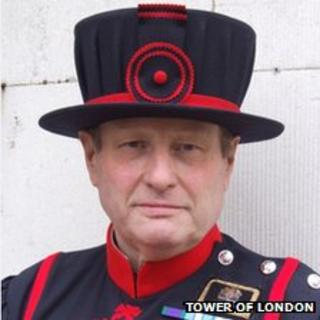 A Tower of London Beefeater has been named in the Queen's Birthday Honours.
Robert Bellis, a Yeoman Warder at the Tower, was the only person in the capital to be awarded the Royal Victorian Medal.
As a Beefeater he has lead public tours for 22 years and lives at the Tower with his family.
The two London founders of online company notonthehighstreet.com, Holly Tucker and Sophie Cornish, were also appointed MBE's.
James Bond
The two businesswomen received the honours for services to small businesses and entrepreneurs after enabling more than 2,000 businesses to sell more than 40,000 items through their site.
In a statement, the business partners said: "Seven years ago, when we launched notonthehighstreet.com from the kitchen table, we never thought we would now be supporting over 3,500 of our country's most creative small businesses.
"Our MBEs are testament to our thriving small business partners who inspire us every day and whose products are the heartbeat of our company."
Mr Bellis has worked as a Beefeater for 22 years, and served in the military for 22 years before that.
He said: "It's the greatest honour to receive this award, my wife and family have been stunned that I've been awarded such a fantastic honour."
London singer-songwriter Adele has also been appointed MBE.
The Skyfall singer, 25, won an Oscar for her James Bond song in February.