Double jeopardy case: Papers 'vanished' after first trial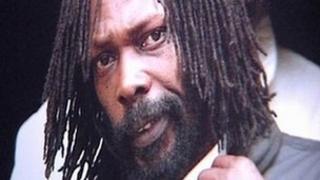 Case papers "vanished" from the first trial of a man facing court for a second time for raping of a pensioner, jurors at the Old Bailey have heard.
Wendell Baker, 56, of Walthamstow, was cleared in 1999 of attacking 66-year-old Hazel Backwell at her home in Stratford, east London.
It followed a judge's ruling that DNA evidence was inadmissible.
A detective said the files could not be found when the case was re-examined after the double jeopardy law changed
Records showing where they been sent also could not be found.
Copies of the documents were eventually retrieved from lawyers who had represented Mr Baker in 1999 and, with the consent of the Court of Appeal, he was charged and put on trial again.
Mr Baker denies tying Ms Backwell's hands behind her back and raping her before ransacking her house in 1997.
She died five years later.
New law
The prosecution said Mr Baker's DNA matched a DNA profile of swabs from the victim with a "match probability" of one in a billion.
The jury was told Mr Baker has three previous convictions for burglary in 1974, 1980 and 1991.
The judge's decision in the first trial was successfully challenged in the House of Lords, however fresh proceedings could not be brought until the law was amended in 2005 to make it possible for a suspect to be tried again for a crime they had already been acquitted of.
In court, prosecutor Rosina Cottage QC listed a number of exhibits that had gone missing after the original trial.
Under cross-examination, Det Con Paul Rogers said everything in the police's possession, apart from items recovered from a doctor, had "vanished".
Det Ch Insp Christopher Burgess, the senior investigating officer, told jurors there had been "extensive searches" and inquiries involving the police, Crown Prosecution Service, courts and the General Registry - but no papers could be found.
In 2010 a court ordered a firm of defence solicitors, which had kept copies, to hand them over to police.
The trial continues.