Lib Dems lose seat after child abuse images arrest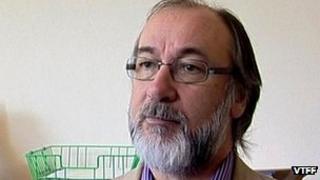 A seat formerly held by the Liberal Democrat leader of Kingston-upon-Thames Council has been won by a Conservative.
A by-election was called in the Beverley Ward after the resignation of Derek Osbourne, arrested on suspicion of possessing child abuse images.
Former policeman Terence Paton won the seat for the Conservatives with 1,033 votes, defeating Lib Dem candidate Lesley Heap who got 760 votes.
Labour's Marian Freedman came third with 717 votes, a swing to her party.
The last election in Beverley ward in 2010 saw the Liberal Democrats hold all three available seats.
The Lib Dems have blamed the loss on the effect of the arrest.
There was a high turnout for a local election at 42% from an electorate of 6,992.
Mr Osbourne, leader from 1997-98, and then again from 2003, was arrested at his home in Kingston in June.
New leader Liz Green said at the time the Liberal Dems were "deeply shocked".