Stratford station stabbing: CCTV images released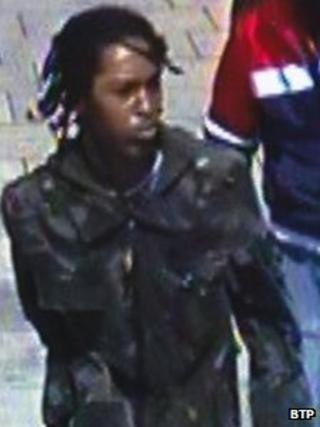 CCTV images have been released of a suspect police want to speak to following the stabbing of a man at a station close to London's Olympic Park.
A 21-year-old man was stabbed at Stratford station, in east London, at about 14:45 BST on Friday.
The suspect fled, boarding a Central line Underground train towards Leyton Tube station, British Transport Police said.
The victim suffered two wounds to his back and arm which required stitches.
Det Con Paul Miller said: "We've carried out a number of enquiries to try and establish the identity of this man, including speaking to witnesses and circulating images on police intelligence systems, but to no avail so far.
"Anyone who witnessed the incident, or has any information that could help our investigation, is asked to come forward and contact police in confidence."