One Direction: Fire at Liam Payne's flat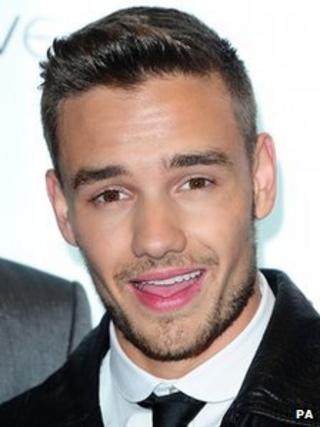 One Direction star Liam Payne escaped unharmed after a fire broke out in his east London home.
The singer was at home in the flat on the 34th floor of a luxury block in Canary Wharf when firefighters were called on Monday night.
Two men and a women were treated for burns after the blaze started on the balcony but a spokesman for the star said he was unharmed.
The cause of the fire is being investigated.
Station manager Laurie Kenny, from London Fire Brigade, said: "Around 30 people left the building before we arrived and were not injured.
"Two of the occupants had superficial burns to their hands and the third had burns to his hands and face. All three have been taken to hospital."
Six fire engines and 35 firefighters took about 45 minutes to put out the blaze which caused severe damage to the balcony.
Last month Liam and the rest of the band were at the premiere in Leicester Square of the band's film This Is Us.