Hyde Park pay-to-play sport fee is temporarily suspended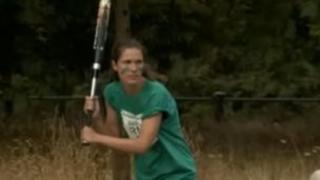 A fee to play organised sport in one of London's Royal Parks has been temporarily suspended.
It comes after the London Charity Softball League (LCSL) has had to pay to play in Hyde Park since March, equating to about £6,000 each season.
Lawyers for LCSL argue the park should be open for everyone.
The Royal Parks (RP) said a wider public consultation would be held on the fees but players must continue to book their play time.
LCSL argued the site has been used free of charge for decades as an informal community sports base and should continue.
'Olympic legacy'
Lawyers acting on behalf of the group are claiming charging is unlawful.
Rosa Curling, said: "We believe the Royal Parks should be open and free for all, supportive of the Government's commitment to an Olympic legacy."
Royal Parks (RP), which looks after London's eight Royal Parks, said results of the consultation were expected in December.
RP's deputy chief executive Colin Buttery, said the fees were "modest charges" to "ensure that anyone wishing to operate a sporting event or league gets the opportunity to do so in an organised way."
He said: "Although some consultation about the charging regime was undertaken prior to its introduction the Royal Parks has taken the decision to suspend the charges and undertake wider consultation before re-considering its decision."