London Mayor's aide's runs up £50,000 expenses bill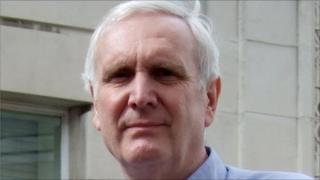 London Mayor Boris Johnson's top aide has run up expenses of nearly £50,000 over the past two years, figures reveal.
It has also emerged that the mayor's chief of staff Sir Edward Lister received undeclared business class flights to China and hotel accommodation from a leading insurance company.
Sir Edward, who is also deputy mayor for planning and policy, flew to the Chinese city of Tianjin last June for a conference on private equity, paid for by Heng An Standard Life.
City Hall admits the financing of the trip was "not disclosed" to the Greater London Authority, where officials are required to declare benefits exceeding the value of £25 on a register of gifts and hospitality.
Sir Edward claimed £400 from the Greater London Authority (GLA) for a hotel stay in Beijing during the rest of what was described as a "business trip".
City Hall, which has commented on Sir Edward's behalf, says the omission would be rectified immediately.
Organising mayor's overseas trips
It came to light after the Evening Standard revealed that Sir Edward - who is on a salary of £150,000 a year - ran up expenses of more than £24,000 last year alone.
That included more than £11,000 for foreign travel - to China, Malaysia, the Gulf, Moscow and New York -and a similar amount on hotel accommodation, business hospitality and GLA group entertainment for foreign guests.
A spokesman for the mayor defended the spending as a "one-off" year where Sir Edward was organising major overseas trips for the mayor.
"That planning often required travel, accommodation and business entertaining ahead of the actual mayoral visit, as well as during the visit itself," the spokesman said.
However, City Hall records show that he ran up a similar expenses bill the previous year, 2012-13, of £20,000.
The BBC has also learned that the total could be closer to £30,000 last year - and so nearer £50,000 over two years, because City Hall accepts some travel has been omitted from his official declaration.
During a five-week period last September and October, Sir Edward travelled to the Malaysian capital Kuala Lumpur and New York, and China and Hong Kong twice, spending just eight days in the UK.
Declared on his expenses record is the £4,273 cost of business class flights to China during the mayor's visit in October.
But missing is the £4,513 cost of another set of business class flights Sir Edward incurred the previous month during a trip to "recce" the mayor's visit.
During that trip, he also went to the Malaysian capital Kuala Lumpur, where he attended a steering committee of the World Islamic Economic Forum (WIEF). The WIEF was held for the first time outside a Muslim country - in London last year.
He also met representatives from the country's largest bank.
'Rectified soon'
City Hall accepts that the costs of this trip, like the one courtesy of Standard Life's, should have been published.
"[They] should be on the website but aren't due to an oversight - this will be rectified as soon as possible," said a spokesman.
There are also insights into how Sir Edward and the mayor feel it is best to do business when trying to attract foreign investment.
Last July, Sir Edward signed off the £1,800 cost of a lunch in London for the Mayor of Kuala Lumpur and the developers behind the planned redevelopment of Battersea Power Station.
Sir Edward also claimed money from the taxpayer for entertaining some of London's wealthiest and most successful private entrepreneurs during a five-day trade trip to the Gulf headed by Boris Johnson last April.
Unusually, this trip was not open to the London media, although two City Hall press officers were among the GLA party which visited the United Arab Emirates and Qatar.
Among those chosen to accompany the mayor was Lynton Crosby.
He is the Australian political strategist who masterminded both Mr Johnson's mayoral election successes, and is now working as a part-time adviser to David Cameron, but was invited in a private capacity as the head of lobbying firm CTF.
City Hall said last year that members of this elite group had "paid their own way" on the visit, helping to promote trade and investment with London.
However, Sir Edward approved the payment of £890 for several GLA staff and 15 members of the business delegation, including Mr Crosby, to attend a reception hosted by the British Business Group in Abu Dhabi.
During the same trip, Sir Edward also claimed £559 for a dinner attended by eight of the business delegates, along with four staff from the British embassy and six GLA staff members.
In a statement City Hall said: "Where there is external entertaining on foreign trips Sir Edward, as the most senior member of the Mayor's team, often picked up the business entertaining expenses on behalf of the GLA."