PC Keith Blakelock murder trial jury retires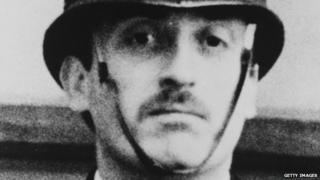 The jury in the murder trial of a man accused of killing PC Keith Blakelock in the 1985 Broadwater Farm riots has retired to consider its verdict.
Nicholas Jacobs, 45, who was 16 at the time, denies murdering the Met officer, who was stabbed 43 times in Tottenham.
At the Old Bailey, the jury heard from three witnesses who said they saw Jacobs take part, but his defence team questioned their credibility.
Mr Justice Nicol warned the jury: "Do not let emotion influence you."
Summing up the case, the judge said: "The killing of PC Blakelock was a dreadful act, but that cannot help you decide whether the Crown has proved the defendant is guilty of his murder.
"You may have sympathised with some witnesses or had different feelings towards others. You will have to make your own assessment of their credibility."
PC Blakelock, 40, was killed as he tried to protect firefighters tackling a blaze at the height of unrest on the Broadwater Farm estate in north London in October 1985.
During his trial, the jury also heard Mr Jacobs had allegedly written a rap poem, while serving time in a juvenile detention centre, in which he boasted about "chopping" at the officer.
But his defence team claimed his account of the wounds PC Blakelock received did not match up with the officer's post-mortem examination.
The judge said Mr Jacobs had been within his rights not to give evidence during his trial and the jury could draw their own conclusions about his decision not to take to the witness stand.