Man guilty of murdering Henry Stangroom in revenge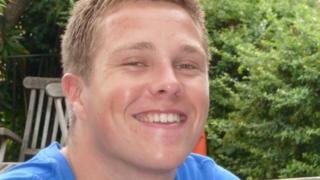 A man has been found guilty of murdering his ex-girlfriend's brother in revenge for her leaving him.
Andrew Morris, 30, killed 21-year-old Henry Stangroom in October at the flat the men shared in Battersea.
The chef at the Criterion, Piccadilly Circus, was stabbed in the heart and lungs with a knife and also had a head injury caused by a harpoon spear.
Morris had been in a relationship with Mr Stangroom's sister until about six weeks before the murder.
The three had lived together at a flat in Lavender Sweep but Miss Stangroom had recently moved out following an argument with Morris when he attacked her.
Mr Stangroom was due to move out.
The Old Bailey heard that Morris had a history of violence towards former girlfriends.
Before the murder, he had worked as a financier in the City but had been on sick leave as he was abusing large amounts of cocaine and alcohol.
Internet searches
The court heard Morris attacked Mr Stangroom when he was asleep.
He was then found by officers in the bathroom where he had slit his wrists and fired a harpoon spear into his chin.
Following his arrest, his computer was found to have contained internet searches which included "murder and mental illness sentencing", "spear gun death accident" and "how to knock someone out".
In a statement, Mr Stangroom's family said: "The evidence has proved this was a premeditated murder whilst asleep, by a coward hiding behind diminished responsibly."
They added: "We will never be able to come to terms with the loss of Henry, we will never be able to move on... no sentence would be enough."
Morris will be sentenced next Friday.