London's Congestion charge rises to £11.50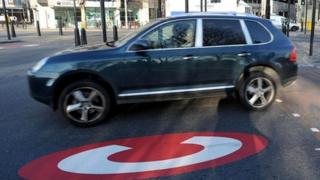 The price of London's daily congestion charge has risen to £11.50.
The £1.50 increase from £10 is the first hike in the fee to drive into central London since 2011.
Auto pay system and fleet customers continue to benefit from a £1 discount, making their daily rate £10.50.
The Federation of Small Businesses said the rise will hit smallest firms the hardest but Transport for London said £1.2bn in revenue from the charge has been reinvested.
The charge applies across central London between 07:00 and 18:00, Monday to Friday, although there are discounts and exemptions for certain types of vehicles.
When the daily charge was introduced in February 2003 the fee was £5.