South London and Maudsley psychiatric board to be investigated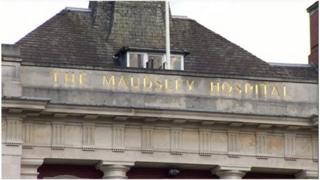 The board of an NHS foundation trust which delivers psychiatric care in south London is to be investigated.
South London and Maudsley NHS Foundation Trust's board will be reviewed by health regulator Monitor.
The investigation will look at whether the trust has effective systems in place to identify and solve problems regarding patients' quality of care.
The trust said it "welcomed" the review and was "delighted" to have the chance to analyse its systems.
Mark Turner, regional director at Monitor, said: "Our focus will be on whether the board is providing strong enough leadership to ensure that patients always receive quality care."
Systems continually refreshed
The organisation provides services in Bexley, Bromley, Croydon, Greenwich, Lambeth, Lewisham, Southwark and also provides care in Kent.
In a statement, the trust said: "We share the regulator's aims of providing strong leadership and ensuring our patients always receive quality care.
"SLaM (South London and Maudsley NHS Trust) provides the widest range of mental health services in the UK and we are delighted to have the chance to work with Monitor in reviewing our systems to ensure they are continually refreshed and improved upon."
An announcement about the outcome of the investigation will be made in due course.
Last year a Freedom of Information request submitted by the BBC revealed that from 2005-2012 nearly 100 people were killed by mental health patients in London.
South London and Maudsley NHS Trust had the highest number of deaths, with 31 people being convicted.