Daniel Spargo-Mabbs died after 'bad drugs decision'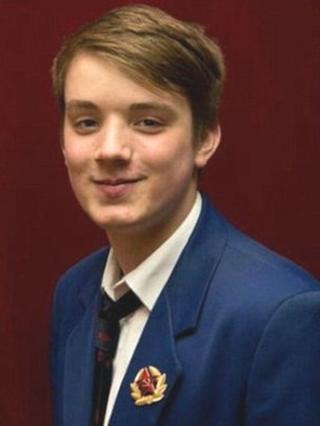 A 16-year-old boy died after he made a "bad decision" to get drugs before a rave, a court heard.
Daniel Spargo-Mabbs died after taking ecstasy at a rave in Hayes, west London, on 17 January this year.
At Isleworth Crown Court, Ryan Kirk, 21, from Beckenham, south London, denies charges of supplying class A and class B drugs.
Prosecutor Tyrone Silcott said a group of boys received "three bags of white powder" after making a phone call.
Mr Kirk is accused of delivering the drugs to the group.
On Monday, Nicqueel Pitrora, 18, from Croydon, pleaded guilty to supplying a controlled class A drug on 17 January.
Identity parade
The prosecutor said it was Pitrora who was telephoned and asked if he could supply 2.5g of ecstasy.
The group was quoted a price of £80, the court heard.
Jurors were told Daniel paid £20 towards the drugs and put half a gram into 500mls of water in a bottle.
One witness has claimed he possibly drank it all in one go.
The court heard Daniel took off his shirt after taking the drugs and was "talking a lot more than he usually does", including talking about his girlfriend.
One witness, who cannot be named for legal reasons, said today he was 80% sure the person he picked out during an identity parade was the person who delivered the drugs.
The jury was shown footage of the identity parade and when the identity officer asked if the witness had made a positive identification, he says: "Yes. Do I have to be certain? If I have to be certain, then no."
The court heard that Mr Kirk claims to have been at his friend's house playing Xbox on the night he is accused of delivering the drugs.
"He said he does not attend raves and has never been to Hayes," Mr Silcott said.
The trial continues.