Carmel Bloom's operation death: Third inquest ordered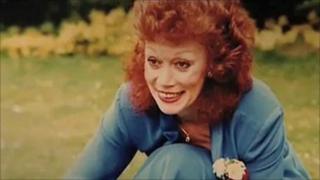 A third inquest has been ordered into the death of a woman who died after an operation at a privately-run hospital.
Carmel Bloom, 54, died in 2002 at the Roding Hospital in Ilford after a kidney stone operation.
The High Court order came after hearing fresh evidence, but it will be decided later whether a jury will be present.
Her family say a jury is needed as the case deals with alleged dangers posed to patients by some private hospitals.
In March this year the attorney general granted Ms Bloom's brother, Bernard Bloom, a formal consent to apply for a third inquest.
At the time of her death the hospital was run by Bupa, but it is now run by Spire Healthcare.
Ms Bloom worked there as a health controller.
'Highly dangerous'
The first inquest held in 2003, which found she died of natural causes, was quashed in 2004.
The second inquest in 2005 found lack of post-operative care contributed to her death. That conclusion has also been quashed.
Mr Justice Mitting, sitting with Judge Peter Thornton QC, said new evidence included an expert report that was "cogent and compelling" and made "disturbing reading".
He said a new inquest was "necessary and desirable in the interests of justice".
The judge indicated the court was recommending that the new inquest be conducted by a QC experienced in the medical-legal field, but not a jury as the case was complex and more than a decade old.
Mrs Bloom's family believe the expert report and a 999 call by a night sister describing the seriousness of Carmel's condition should throw more light on her death.