School 'failings' over paedophile William Vahey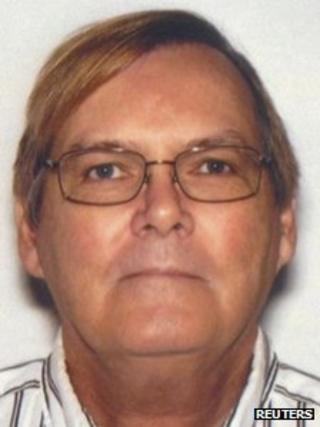 A London school failed to deal with concerns raised about a convicted paedophile who drugged and abused boys in his care, a report has found.
An independent review found the Southbank International School did not properly record reports of William Vahey's behaviour.
Vahey, 64, taught at the school from 2009 until last year.
The school's owners Cognita said it would be "inappropriate" to comment during a police investigation.
Vahey was convicted over a child sex offence in California in 1969.
The teacher, believed to have abused children at other schools, killed himself two days after police in the US filed a warrant to search a computer drive belonging to him containing indecent images of at least 90 boys aged from 12 to 14, who appeared to be drugged and unconscious.
Images of between 50 and 60 students at Southbank were found on the drive, but many parents at the school have said they do not want to be informed of any details relating to possible offences against their children.
'Exploit weaknesses'
The report on the independent review by Hugh Davies QC also found the school breached statutory guidelines when it hired the teacher as it did not take any references before offering him a job in 2009.
He had been interviewed by only one person, the then principal, Terry Hedger, the review found.
Mr Davies said the teacher was "an accomplished and sophisticated criminal", able to "exploit weaknesses" in the reporting of his behaviour.
"Had what was reported within the school about Vahey's conduct... been appropriately recorded and evaluated, the pattern of conduct would have required direct intervention by the school," the barrister said.
Sir Chris Woodhead, chairman of the school's board and the former chief inspector of schools, said: "Mr Davies' report makes very helpful recommendations on how safeguarding at Southbank International School can be improved yet further."
The second stage of Mr Davies' inquiry would consider the recruitment procedure when Vahey was hired and how incidents concerning his behaviour were reported, Sir Chris added.
The school's owner Cognita said some of the recommendations had already been implemented.
In a statement, Cognita said: "It would be inappropriate to give specific comment at this stage as the police investigation of William Vahey is still under way and these are interim findings."