Escaped murderer Lerone Boye sentenced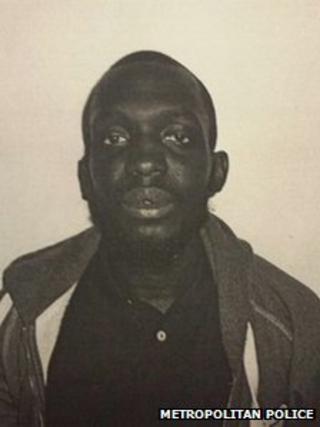 A convicted murderer has been sentenced for escaping from a secure unit in east London.
Lerone Boye, 28, had already admitted being unlawfully at large from the John Howard Centre in Homerton.
At Snaresbrook Crown Court, he was ordered to serve 14 months at the unit for his escape between October and January.
Boye had been serving a life sentence of a minimum of 28 years for the murder of 17-year-old Kelvin Chibueze.
The teenager was chased out of a birthday party held at the Arteflex Club in Ilford and attacked with glass and broken bottles.
Boye was found hiding under a bed in Chigwell by officers following a four-month appeal.
According to the Metropolitan Police, when asked by arresting officers if his escape had been worth it, Boye replied: "Best three months of my life."