Teens detained over market trader stab murder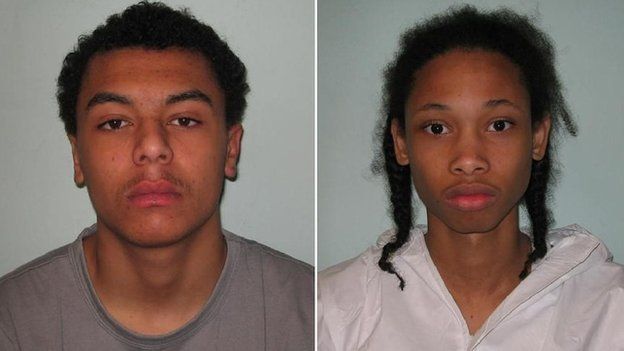 A 15-year-old boy who stabbed a market trader to death in a "primeval split-second of anger" has been detained for at least 15 years.
Rashid Naeem, 29, was attacked near his stall in Queen's Market in Green Street, east London, in February.
Karlton Burton, who was found guilty of murder in July, was sentenced at the Old Bailey and was detained for life.
Javauntee Campbell, 17, who landed a punch on the victim, was convicted of manslaughter and detained for 10 years.
A third defendant, aged 15, was cleared.
During the trial, the jury heard how Mr Naeem and his brother were working on a stall selling mobile phones and watches.
The boys went to the stall and "started fiddling around with some of the objects", said prosecutor Sean Larkin QC.
Campbell, then 16, took a watch from the stall and they walked off, before returning within a few minutes to a neighbouring stall.
Footage caught on CCTV showed that as the two brothers approached the defendants, Burton reached down to his ankle and got out a knife from his sock, concealing it in his jacket.
Mr Larkin said: "The two brothers are unarmed and they go over and ask for the watch back and there is a struggle, in the course of which... the deceased is stabbed in the chest."
Passing sentence Judge Richard Hone QC told Burton: "By your actions that Sunday you have, in effect, passed a life sentence on all the members of your victim's close family.
"Rashid Naeem has two young children who will never again see their father.
"The pain and devastation you have caused to these innocent people is beyond description.
"You killed a totally innocent family man with a knife," he added. "In that primeval split-second of anger and stabbing there is probably no distinction between an intention to really seriously injure with a knife and an intention to kill."
Related Internet Links
The BBC is not responsible for the content of external sites.