Transport for London criticised over £80m payout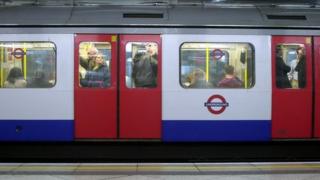 Transport for London (TfL) has been criticised by politicians for paying a company £80m after it failed to deliver a contract.
The London Assembly Transport Committee said it was alarmed TfL had to pay Bombardier to end the signalling contract for sub-surface lines.
The committee asked how the company's "woeful failure" was rewarded with "a fat cheque".
TfL said it paid the firm for the work it had done and "not a penny more".
'Bad contracts'
In June 2011 Bombardier Transport was awarded the contract to replace and upgrade the signalling of the sub-surface railway, which includes the Circle, District, Hammersmith & City and Metropolitan lines.
The company was given a target price of £354m, but by December 2013 TfL said it became clear Bombardier was not going to deliver so the decision was taken to terminate the contract.
Caroline Pidgeon, chair of the committee said: "How is it possible that Bombardier's woeful failure to deliver was rewarded with a fat cheque?
"TfL must ensure no more 'bad' contracts are allowed to happen and put in place financial consequences for contractors that fail to deliver. Surely that's just common sense."
David Waboso, London Underground's capital programmes director, said: "We paid Bombardier for the work they completed and not a penny more.
"Unlike in most cases across the public sector we did not defer the decision to terminate the contract."
TfL said it was now working with one sole bidder on the project.