Third London bus catches fire in a week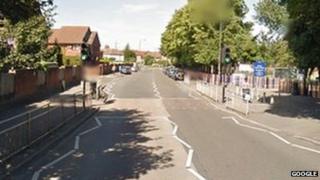 A bus has caught alight in south-west London, the third such blaze in a week.
London Fire Brigade said it was called to Western Road in Mitcham at 12:26 GMT to reports of a vehicle fire. No passengers required treatment and the fire was out by 13:00.
Transport for London (TfL) said the three fires were "isolated" and there would be a "full investigation".
Two of the fires involved buses operated by Abellio which said there were "two separate causes for fire".
In its statement it said: "We are investigating further to isolate the root causes."
'Technical faults'
On 3 November a bus caught fire in Wallington after a collision with a car and on 5 November a fire started on the Abellio-operated 157, in Barnet, due to the rear brake seizing.
Ken Davidson, TfL's head of bus operations, said: "The fire [today] was contained within the engine compartment and there was minor damage to the bus... there were no reported injuries."
He said the fires involving Abellio vehicles were due to "technical faults" and added that TfL operated a fleet of 8,700 buses.