Addison Lee minicab firm loses bus lane EU court challenge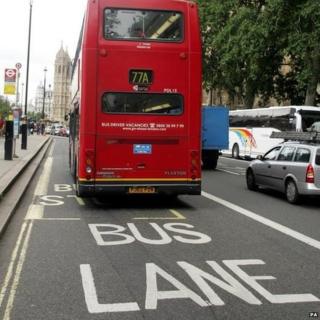 Minicab operator Addison Lee has lost a legal challenge at the European Court of Justice to allow its vehicles to use London's bus lanes.
Eventech, a subsidiary of Addison Lee, claimed having lanes for buses, which black cabs can also use, infringed its freedom to provide services and could constitute illegal state aid.
The EU court ruled the usage of bus lanes did not constitute state aid.
TfL welcomed the ruling but Addison Lee said it would not comment.
The judgement is the latest in a dispute between Transport for London (TfL) and the minicab company.
Leon Daniels, TfL's managing director of Surface Transport, said: "We welcome the opinion from the Advocate General and now the European Court of Justice, but ultimately await the decision of the Court of Appeal.
"As this process continues we are maintaining our well-understood and effective policy that helps to keep London moving in the interest of everyone."
'Economic advantage'
EU law prohibits aid being granted by member states that could distort competition by favouring certain companies.
The EU court rejected the view that the policy could be seen as a subsidy that favoured black cabs, which are subject to strict standards.
It said because of the legal status of black cabs the "policy does not confer a selective economic advantage" on the vehicles.
However, the EU court recognised TfL policy could make the provision of minicabs "less attractive" in the capital and reduce their ability to penetrate the market.
In April 2012 Addison Lee instructed its drivers to go into bus lanes, saying the policy was "unfair discrimination", but TfL obtained an injunction to prevent the firm breaking the rules.
In 2012 the High Court dismissed Addison Lee's application but the company then obtained permission to take its case to the Court of Appeal.
The latest judgement by the European Court of Justice will be returned to the Court of Appeal and the minicab company's last opportunity to appeal is with the Supreme Court.