Martin Thomas death: Three youths found guilty over knife attack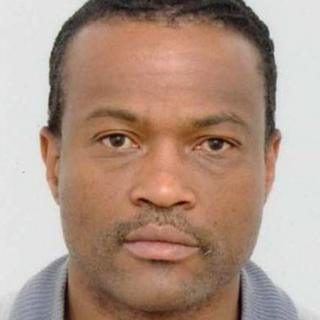 A man and two teenagers have been found guilty of killing a 39-year-old who was stabbed to death at his home in south-west London.
Usher Sawyers, 16, was found guilty of murdering Martin Thomas in Roehampton.
Odel Munroe, 20, and a 14-year-old boy, who cannot be identified, were found guilty of manslaughter. All three were also guilty of robbery.
The jury at the Old Bailey heard that a drop of Sawyers' blood was found on a hat found at the murder scene.
He was seen by a neighbour and caught on CCTV going into the house, last April, wearing a distinctive deerstalker hat which was found in the hallway with the victim's blood on it.
Sawyers, who was 15 at the time of the murder and is from Putney, south London, had exchanged a series of calls and texts with the victim - a "quiet" and "private" gay man - in the days leading up to the killing.
He said Mr Thomas, who went to the same college as Munroe, had contacted the boy five times on 19 April, once on the 20th, six times on 21 April and four times on the day of the murder. It was unclear what the contact was about.
The 14-year-old boy, who was 13 at the time of the death, and Munroe, of Wandsworth High Street, south-west London, were both seen crouching behind a car before running into the home.
All three will be sentenced on 13 March after pre-sentence reports are completed.