Operation Yewtree: 74-year-old charged over alleged sex offences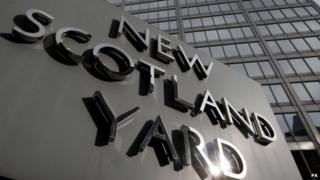 A 74-year-old man has been charged over alleged historical sex offences as part of Operation Yewtree.
Walid Moussa, of West Finchley, north London, has been charged with seven counts of indecent assault on a woman over the age of 16 between July 1983 and July 1984.
He was originally arrested in April last year on suspicion of sex offences.
He is due to appear on bail at Hendon Magistrates' Court on 16 March.
Operation Yewtree, led by the Metropolitan Police Force, is the investigation into sexual abuse allegations that has arisen since Jimmy Savile was exposed as one of the most prolific sex offenders in British history.
The revelations and subsequent police investigation led to a series of separate allegations.