Child sexual abuse hotline set up for London workers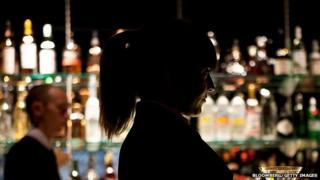 Taxi drivers, bar staff and hotel workers in London are being advised by police on how to identify signs of possible child sexual exploitation.
Operation Makesafe aims to encourage those who may encounter children in the course of their work to report suspicious behaviour via a hotline.
This might be informing police of adults seen frequenting with children late at night, Scotland Yard said.
"We all have a responsibility to keep children safe," police said.
Police define child sexual exploitation (CSE) as a young person being manipulated into a sexual relationship or situation by an adult.
It often involves the young person being offered drugs, alcohol, money, gifts, cigarettes, mobile phones or 'love' in return for performing sexual acts, the Metropolitan Police said.
Workers are being asked to be aware of adults who befriend lots of young people, adults in licensed premises with young people, young people who appear uncomfortable in the presence of an adult in their company and children or young people being picked up or dropped off by taxi drivers late at night or at unusual times of the day.
A force spokesman said: "This is not a witch hunt, there may be a legitimate reason for the young person to be with the adult but it is worth reporting suspicions to police so that someone can advise and check it out if necessary."
In the past year police received about 1,700 CSE referrals of which 1,185 children were identified as being at risk.