Enfield robber steals pensioner's 4,000 euros holiday cash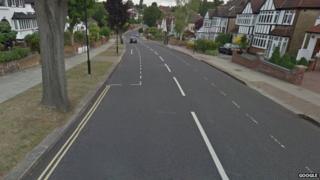 An 84-year-old man suffered a broken leg after being robbed of the 4,000 euros (£2,900) he had just exchanged ahead of a holiday.
Police described the attack in Enfield, north London, on Saturday afternoon as "sickening".
The man remains in a serious but stable condition in hospital.
The suspect is described as Eastern European, in his 20s, of medium build with short black hair and a moustache.
After taking the money from the victim's pocket, he left the scene of the robbery in Wades Hill in a grey Audi car, police said.
Det Con John McCarthy said: "This was a vicious and sickening attack on a vulnerable elderly man who had exchanged money ahead of a holiday with his wife.
"There is a strong indication that he was targeted and followed by the suspect from the money exchange shop in Oakwood."
The victim is due to undergo surgery for a fractured femur.