Syrian preacher death Abdul Arwani: Terror arrests made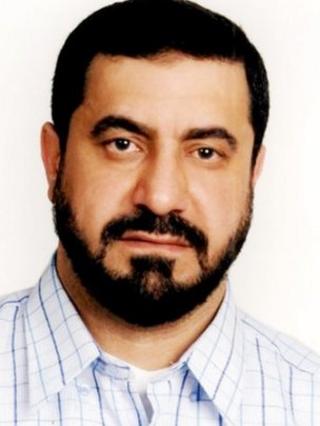 A 53-year-old woman has been arrested on suspicion of terror acts in connection with the death of a Syrian-born preacher living in London.
Abdul Hadi Arwani, 48, was found shot dead in his car in Wembley, north west London, on 7 April.
He was believed to be a critic of Syria's President Bashar al-Assad.
A 61-year-old man held for murder has also been arrested over terrorism acts. Leslie Cooper, 36, from Brent, was charged with murder on 14 April.
Scotland Yard said the woman was arrested in Brent on Wednesday night.