Mother 'unlawfully killed' by son Peter Holboll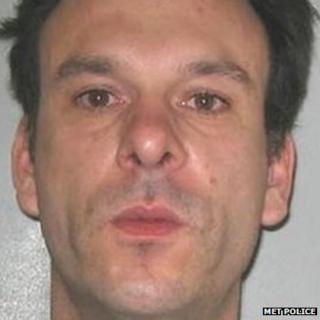 A woman stabbed by her son who was suffering from paranoid schizophrenia was unlawfully killed, a coroner has ruled.
Tamara Holboll, 76, was attacked by her son Peter before he set fire to her flat in Kentish Town on 9 May 2014.
Holboll was sent to a secure hospital for an unlimited time in November.
Coroner Mary Hassell made a narrative determination at St Pancras Coroners Court, but said she would also issue a prevention of future death report.
She said: "What happened here could happen elsewhere in London and elsewhere in the country."
In November, 44-year-old Holboll pleaded guilty to manslaughter on the grounds of diminished responsibility.
Ms Holboll made several calls in the days leading up to her death to the South Camden Rehabilitation and Recovery Team, which provides services for adults with psychosis.
Holboll and his mother told social workers they wanted to get him admitted to hospital as she was afraid he would harm her.
Social workers who saw Holboll on 7 May 2014 said he was anxious and hearing voices, but they did not think his mother was at "imminent risk", the coroner was told.
Clinical Team Manager Anthony Jemmott told the coroner: "He said it (the voice) was telling him to hurt his mother but wasn't sure, he seemed confused."
The team were unable to find him a bed and this led to confusion between social workers and the search for the bed was mistakenly called off, the court heard.
At the inquest on 20 April, Ms Hassell welcomed improvements the Camden and Islington NHS Foundation Trust had made, which included a traffic-light system to log all bed referrals to avoid any being missed.
In a statement, the trust said staff who knew Ms Holboll and her son had been "greatly affected" by her death.
It said: "Our clinicians work in extremely difficult situations. They make assessments on people who may be suffering a psychotic episode, paranoia or some other complex condition and help thousands of people live as near normal lives as possible.
"We are continually improving services and in so doing try and prevent such serious incidents from happening again."