No further action over Andrea Dossena shoplifting arrest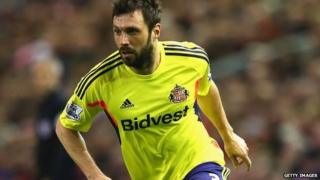 Police have said no further action will be taken against ex-Premier League footballer Andrea Dossena after he was arrested on suspicion of shoplifting from Harrods.
The Leyton Orient defender and a 31-year woman were arrested on 7 April.
Officers said the pair were advised on 10 April "no further action will be taken".
The 33-year-old Italian previously played for Liverpool, scoring against Manchester United and Real Madrid.
Dossena joined League One Leyton Orient in November last year.
After joining Liverpool for £7m in July 2008, he scored in the Reds' 4-0 win against Real Madrid in the Champions League in March 2009 and then again in the club's 4-1 away victory at Old Trafford against Manchester United.