Tooting by-election: Full candidate list released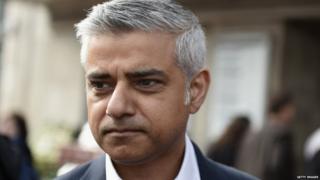 The full list of candidates for the vacant parliamentary seat of Tooting has been announced.
The constituency was represented by Sadiq Khan for Labour, but he stood down once he became London mayor.
The list includes an A&E doctor, Labour's Rosena Allin-Khan and a local businessman, Dan Watkins who is standing for the Conservatives.
Mr Watkins had stood against Mr Khan last year, where he lost by 2,842 votes.
The full list of candidates;
Rosena Chantelle Allin-Khan, Labour Party
Dan Watkins, Conservative Party
Des Coke, Christian People's Party
Alexander James Glassbrook, Liberal Democrats
Howling Laud Hope, The Official Monster Raving Loony Party
Zirwa Javaid, Independent
Elizabeth Eirwen Jones, UK Independence Party
Ankit Love, One Love Party
Dr Akbar Ali Malik, Immigrants Political Party
Graham Harry Moore, English Democrats Love England - Leave EU!
Esther Dede Obiri-Darko, Green Party
Dr Zia Samadani, Independent
Smiley Smillie, Independent
Bobby Smith, Give Me Back Elmo