View from the carriage: On board London's Night Tube
As London's Night Tube debuted after a delay of almost a year the mood in the carriages was predictably jovial, with many trains playing host to early hours singalongs.
Mayor of London Sadiq Khan claims that running the network around the clock at the weekend will revolutionise the capital's nightlife but with only the Central and Victoria lines running initially, how much of a difference will it actually make?
BBC News spent the early hours riding the trains to find out.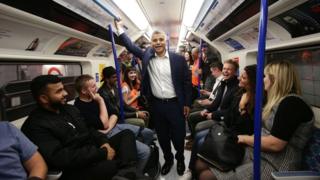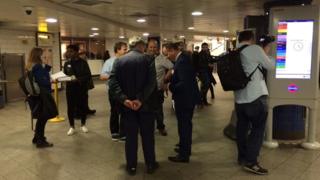 As the clocks passed 00:30 BST there was none of the usual rush for the last Tube.
Instead the crowds were made up of reporters and camera crews, keen to see how London's Victorian Underground network would hold up during a 24-hour service.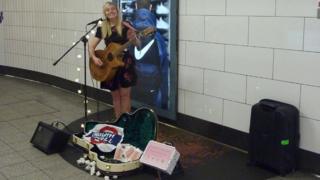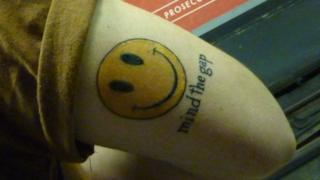 At King's Cross staff asked passengers to add to a Night Tube playlist and the musical theme continued on to the trains.
One carriage heading west on the Central line was filled with girls singing a rendition of Neil Diamond's "Sweet Caroline".
On another train, a group had changed the lyrics of "Night Fever" to "Night Tuber".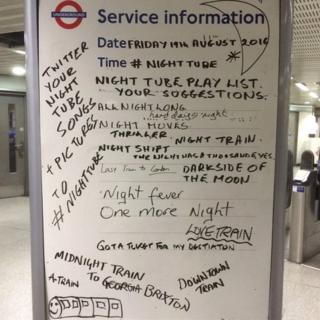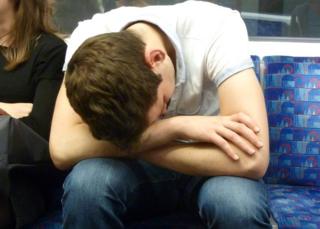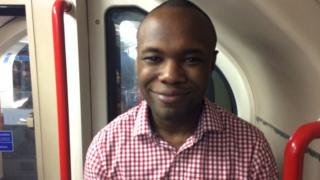 "It's weird being on a Tube at this time", one traveller called Floyd said.
He was making his way home to Hertfordshire and was pleased to now have a night time train service.
"But we need to have better links to commuter towns, not just in central London", he said.
Another traveller from Milan said it was "really cool to have the Night Tube".
Away from the centre the stations were less busy.
Places like Stratford were dotted with the occasional police officer but it did not feel like the crowds of 100,000 people who were expected to be using the service had turned out.
Carriages were relatively sedate, with a lot of people just trying to stay awake along their journey.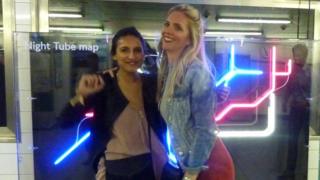 Tara Chahal, who had travelled to Brixton, said she was "really impressed with the service".
"There's been no arguments and no fighting. There's a regular service and it feels much safer than the night bus", she said
Her colleague Carla Tax, who is from the Netherlands and staying in London for the weekend, said she was surprised this was only the first time the Night Tube was running.
"Why is this new?" she said. "You would not expect anything else".
Another traveller named Rory said: "It's long overdue in my opinion. It makes life a lot easier."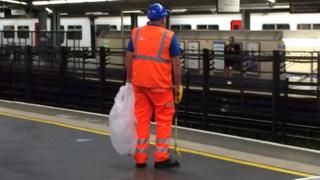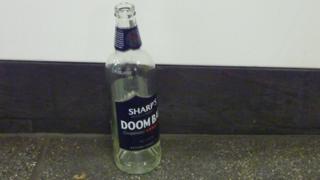 By 02:45 the stations and trains were becoming quieter.
Highbury and Islington station was sparse except for two girls sitting on a bench whose voices echoed along the platform.
One Tube worker said it had been "really quiet".
"I was expecting it to be busier", he said.
Whether that remains the case as Londoners get used to having a 24-hour weekend Tube service and it is expanded to other lines remains to be seen.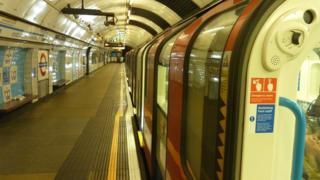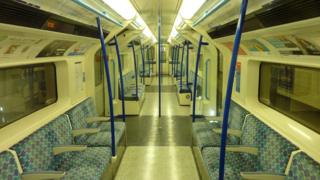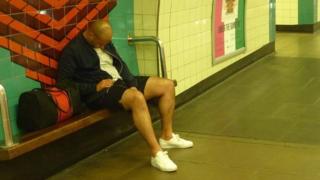 BBC photographs by Kate Reading