London policeman fired over child abuse images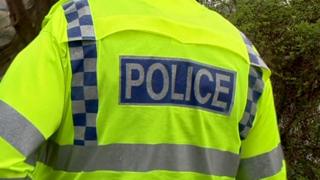 A London police officer who admitted downloading more than 65,000 indecent images of children has been sacked.
PC Peter Ba-Han, of Dawley, Shropshire, was suspended from duty after police seized a computer and external hard drives from his home in May 2013.
Ba-Han, 55, who is due to be sentenced later in March, claimed he did not know what the images were "at the time of downloading".
He was found to have breached the Met's standards of professional behaviour.
Richard Martin of the Met Police's Professionalism Command said: "Ba Han's abhorrent behaviour has been exposed and he has rightfully been dismissed from the Metropolitan Police Service."
Ba-Han pleaded guilty at Southwark Crown Court last month to one count of making indecent images of children.
Judge Andrew Goymer warned him he could expect a prison sentence when he is sentenced on 23 March.