Chicken Shop murder: Man cleared of bike lock killing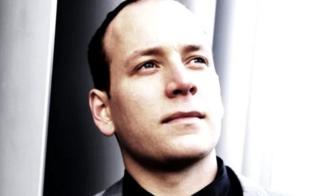 A man has been cleared of killing a man in a street attack after a row in an east London chicken shop.
Raymond Sculley, 29, was accused of beating catering manager Zdenek Makar to death with a bicycle lock in Poplar on 21 September.
The Old Bailey heard Mr Sculley struck the 31-year-old in the head with the heavy chain, then hit him twice more while he lay on the ground.
Mr Sculley was found not guilty of murder and acquitted of manslaughter.
Giving evidence, Sculley denied murdering Mr Makar, claiming he did not intend to kill him and was acting in self-defence.
The jury heard Mr Sculley came across Czech-born Mr Makar, who was coming home after a night out, having cycled with his friends to a chicken shop in East India Dock Road.
Prosecutor Lisa Wilding QC told how Mr Makar allegedly joked to one of the group: "What's this? A bike gang?"
It led to an altercation inside the chicken shop with a youth before Mr Sculley stepped in and put Mr Makar into a "quasi-headlock", jurors heard.
Mr Makar left the chicken shop but turned to confront the group after being followed, the court heard.
Mr Makar suffered a brain haemorrhage in the incident after being struck with a bike chain and died at the scene, the court was told.
Two days later Mr Sculley handed himself into police saying he was "shocked... like I've destroyed potential lives and future careers" after two friends had reported him to the police.