London men in custody over suspected terror plot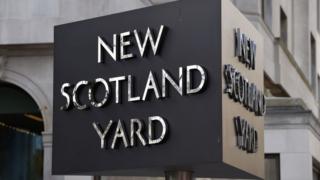 Four men from London arrested last week in relation to an alleged terrorism plot have been remanded in custody.
Umar Ahmed Haque, 24, and Muhammad Abid, 26, both from Newham, and Abuthaher Mamun, 18, from Barking, are charged with offences under the Terrorism Act.
Nadeem Patel, 25, also from Newham, is accused of related firearms offences.
All four appeared at Westminster Magistrates' Court, ahead of a hearing at the Old Bailey on 9 June.
The men were arrested on 17 May as part of an investigation by MI5 and the Metropolitan Police's counter-terrorism unit.
Mr Haque is accused of planning an attack involving mass murder using a vehicle, knives or firearms.
Mr Abid has been charged under terror laws with failing to disclose information and Mr Mamun is accused of assisting another to commit acts of terrorism.