Finance director jailed for stealing £6m from employer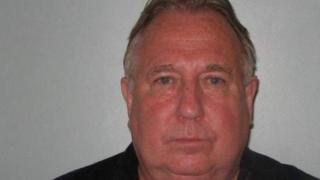 A "greedy" finance director who stole £6m from his employer to fund a luxurious lifestyle - which eventually put the company into administration - has been jailed.
Over 16 years, Michael Collins, 66, stole money while working at The Mediterranean Insurance and Reinsurance Company Limited (MedRe).
Analysis of company accounts showed several cheques had been deposited into Collins' personal bank accounts.
MedRe went into administration in 2015.
'Maldives holiday'
Collins racked up a £23,015 bill at the Four Seasons Hotel in the Maldives and spent almost £50,000 at a tailor's on Savile Row.
As a result, MedRe was unable to pay more than £10m to its creditors and was put into administration.
On his arrest at Heathrow Airport in March last year, Collins admitted his crimes and put it down to "greed".
He told officers that he spent the money on holidays and paying off his credit cards, which he used to fund an extravagant lifestyle.
Collins said he carried out the fraud by asking a co-signatory to sign a blank cheque before adding his own signature and paying the money into his account.
He would then add false details, or instruct his clerk to, in the company ledger.
Collins, from Bromley, south London, pleaded guilty to fraud by abuse of position of trust and false accounting and was jailed at the Old Bailey for five years and four months.