London acid attack suspected as men targeted in Bethnal Green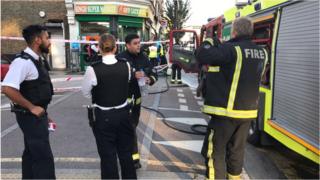 Two men have been targeted in a suspected acid attack in east London
The Met Police said the men, thought to be in their late teens, flagged down officers in Bethnal Green at 19:00 BST on Tuesday.
Both men were taken to hospital. Police said it was still not known what liquid was thrown at them in Roman Road.
No arrests have been made. A Met Police spokesman said inquiries were ongoing and a crime scene remained in place in the area.
The condition of the two men is not yet known.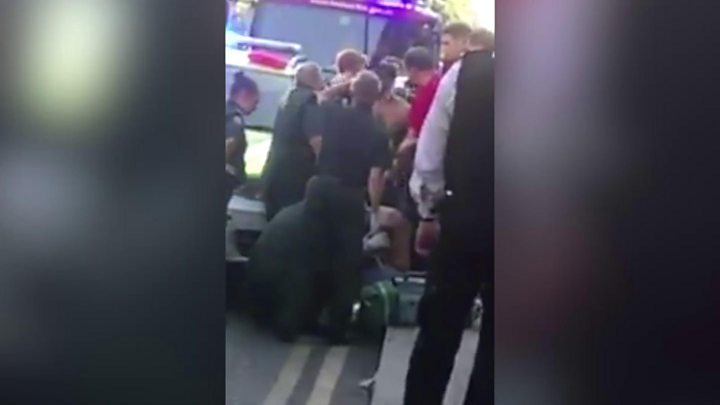 Tower Hamlets police tweeted a "suspected acid attack" had taken place.
A video posted on Twitter by Chris Lennon appeared to show a man not wearing a top pouring water over his face and torso while being helped by paramedics.
In the footage, another man is seen sitting on the pavement, also receiving medical assistance.
BBC journalist Neil Brennan, who lives in the area, said the attack happened outside a corner shop, about two minutes from the Tube station and near police and fire stations.
He said people nearby told him two Asian men had been attacked.
"I saw firemen filling two large bottles with water from the fire truck and ferrying it back and forth to the victims," he said.