Monster fatberg: Museum of London wants piece for exhibit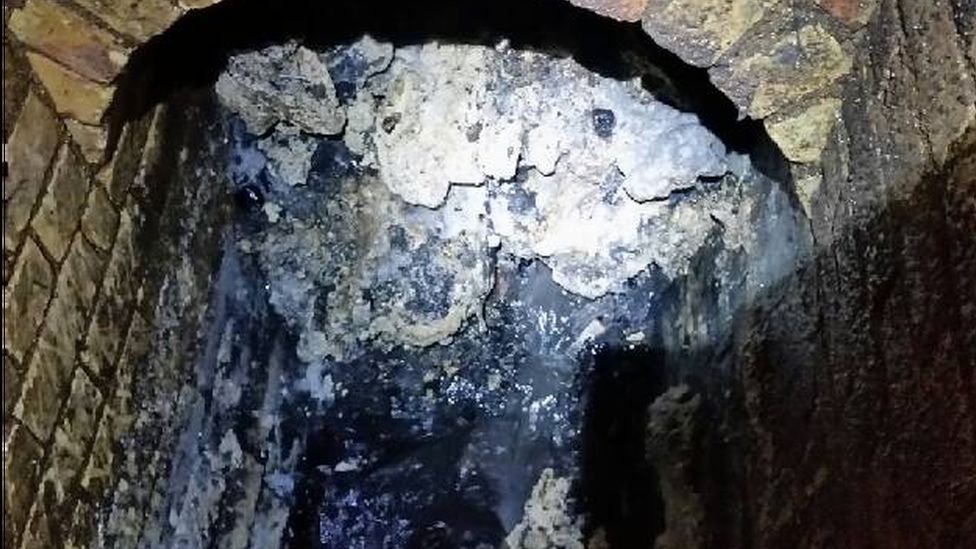 The Museum of London has requested a piece of the city's monster fatberg.
It says it would help highlight challenges faced by the world's cities, tying in with a season devoted to the issue.
The 130-tonne mass of congealed fat, wet wipes, nappies and condoms was found blocking a sewer earlier this month.
Thames Water said it was working with the museum to help it to acquire a piece of the obstruction.
Alex Werner, the museum's curator, told BBC Radio London it would show Londoners how people throw things down the toilet and the sink without really thinking.
"This item hits home that we do have quite an old infrastructure. Our sewer system dates back to the mid-19th Century.
"It is interesting in terms of the problems we face with a growing population in London, and the way that we are using the sewerage system in really the wrong way," he said.
The central London museum said its section of the 250m-long fatberg would be in a sealed container. It is not yet known how big the piece will be.
The obstruction formed in a tunnel under Whitechapel, east London.
Work to remove it started this week.
Eight workers are breaking up the object with high-pressure hoses.
The pieces are being sucked up into tankers and taken to a recycling site in Stratford.
Related Internet Links
The BBC is not responsible for the content of external sites.