Eddie Redmayne stalker given four-month suspended sentence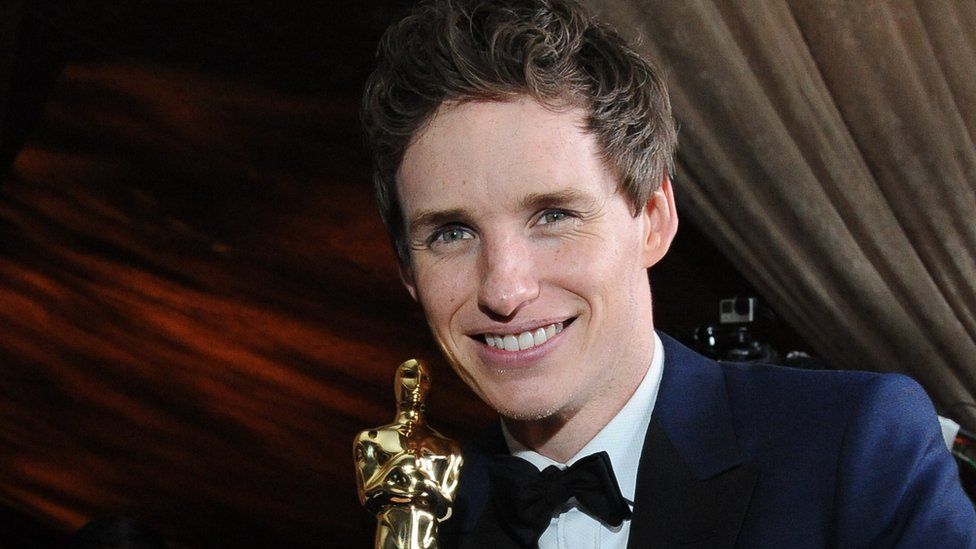 A woman has been handed a four-month suspended jail sentence after admitting stalking actor Eddie Redmayne.
Gaby Stieger, 49, repeatedly loitered outside the Oscar winner's house in Southwark, south London, and sent him love letters over five years.
She was also ordered not to have any contact with, or come within 200 metres of Mr Redmayne or his immediate family.
The interpreter pleaded guilty to stalking at Camberwell Green Magistrates' Court on Wednesday.
Stieger's prison sentence was suspended for two years.
The mother-of-three from Colindale, north London, believed they had been married in a former life and her face would "contort with rage" when she spoke about his wife, Hannah Bagshawe.
Magistrate Novello Noades, chairwoman of the bench, said: "This is a very serious offence - which took place over a period of five years.
"There was significant planning involved, you moved from Germany to London to be near the victim.
"You obtained work in the film industry and near the victim's home in order to be in proximity to him."
She added: "He told you he was distressed but you ignored him."
On Wednesday, Mr Redmayne described the distress it caused him and his family in a statement read to the court.
He said: "I always try to be open and friendly as support (from fans) is what gives me a career.
"I deeply regret having met Gaby Stieger - she harassed myself and my family intermittently over five years, leaving us distressed, unsafe and deeply unsettled."