Sumit Basu 'devastated' over patient sex accusations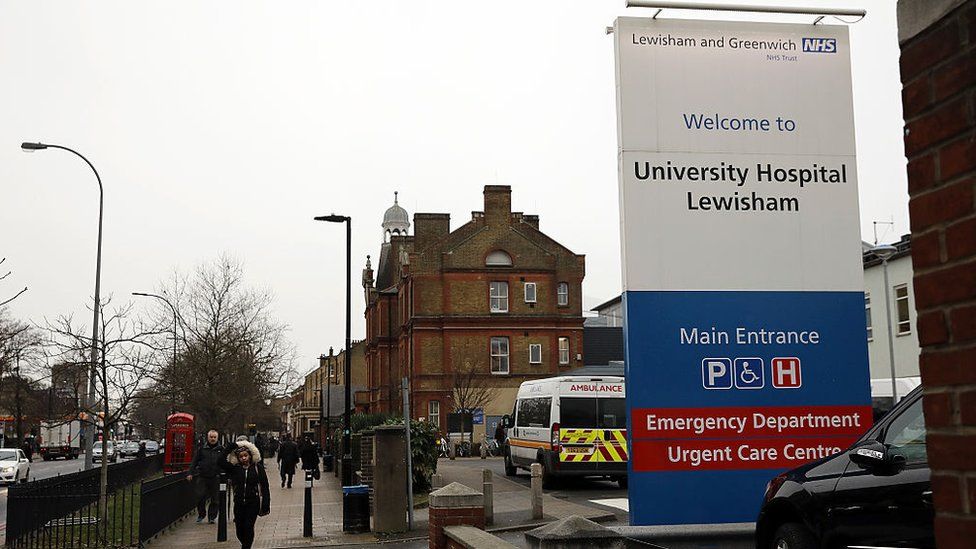 A doctor accused of sexually assaulting three of his patients has described the allegations as "devastating".
Sumit Basu said he was shocked to be informed of the accusations.
The 59-year-old is accused of touching the three women inappropriately during medical appointments over an eight-year period.
Dr Basu, who worked at Lewisham Hospital, denies assault by penetration and seven counts of sexual assault between 2006 and 2014.
Dr Basu is said to have touched the naked breasts of all three women and carried out internal examinations on two of them.
Giving evidence during the third week of his trial, he told Woolwich Crown Court: "I was shocked. I was absolutely devastated."
He said he felt he was under "enormous pressure" to remember things from years before during police investigations.
He is accused of assaulting an 18-year-old woman while her mother was behind a curtain in his examination room.
He accepted that he performed a rectal examination on the patient, who suffered from pericarditis, which causes chest pains, but said he only did so after she complained of stomach problems.
Under cross-examination by prosecutor Hanna Llewellyn-Waters, he agreed it was rare for such internal examinations to be carried out at cardiology clinics.
She asked him: "How many rectal examinations do you say you have performed as a consultant in your cardiology clinic?"
He answered: "Very few, I would have thought."
He denied carrying out breast examinations, saying he had undertaken "palpations" whereby he had examined the chest area of the three women with his hands.
The trial was adjourned until Wednesday.
Related Internet Links
The BBC is not responsible for the content of external sites.