London 24-hour bus controller strike due over pay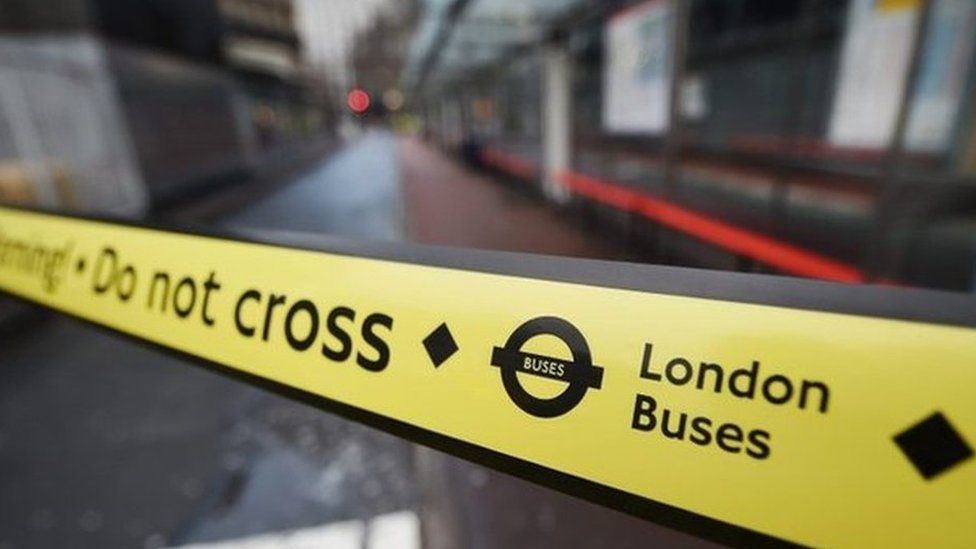 Hundreds of London bus controllers will stage a one-day strike on 22 September, the Unite union has announced.
The action is part of a long-running campaign for a "decent" pay rise for staff employed by Transport for London (TfL) in the CentreComm control centre.
Bus drivers are not involved in the dispute and TfL said there would not be any disruption to services.
Initial strikes were held for 48 hours over the August bank holiday weekend during Notting Hill Carnival.
Unite said up to 400 members of staff would be striking because of the failure of TfL to offer workers a decent pay rise.
Claire Mann, TfL's director of bus operations, said TfL had made a revised offer to staff in a bid to resolve the dispute.
"This offer is fair, maintains pay and conditions, brings salaries in line with similar roles and reflects the tough financial environment in which we operate", she said.
"Discussions have been under way for the past 13 months and we remain open for talks.
"We are putting plans in place to ensure minimal disruption to bus services on Friday should the strike action go ahead."
Bus station controllers, network traffic controllers, infrastructure controllers, revenue protection inspectors and road transport enforcement officers are due to take part in the industrial action.
The strike will begin at 00:01 BST on 22 September and end at 00:01 the following day, hitting both day and night bus services.
Unite regional officer Hugh Roberts said: "Our members undertake highly responsible work and they are not going to accept an offer which amounts to a one-off bung and means that their pay and pensions are being cut in real terms.
"TfL management needs to put forward a realistic offer which takes into account the concerns and the efforts of our members.
"The strike will undoubtedly be disruptive to London commuters but this action is a direct result of TfL repeatedly failing to come forward with a fair deal for our members."
Passengers looking to use bus services on 22 September are being advised to check before they travel.
Related Internet Links
The BBC is not responsible for the content of external sites.