Dambusters theft: Historian ordered to pay £12,500 to widow, 93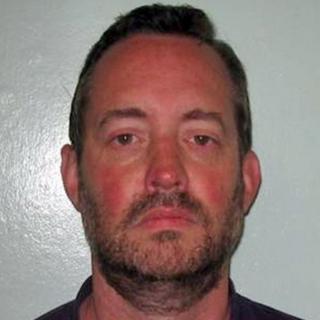 A military historian, jailed for stealing a Dambusters' log book, has been ordered to pay £12,500 to the RAF airman's widow he stole it from.
Alexander Bateman, 49, from Harrow, was jailed for two years in February for his "cruel" theft.
Bateman has refused to reveal the location of the log book - worth up to £10,000 - which belonged to late RAF airman Sgt John Fraser.
The judge said "no financial value could possibly compensate the family".
During a confiscation hearing at Wood Green Crown Court, Judge John Dodd QC said Sgt Fraser's family "have lost this connection with a hero".
---
Who was Sgt John Fraser?
Canadian-born RAF bomb aimer, Sgt John Fraser of 617 Squadron was shot down in the Dambusters raid of 16 and 17 May 1943 in Germany
The mission aimed to specifically destroy German water supplies in the Ruhr Valley as opposed to targeting neighbourhoods and factories in general as the RAF had done previously
The crew log book was an official document, recording flight details, including the crew members' qualifications and actions
Sgt Fraser was taken prisoner when his plane went down and and returned to Canada after the war, but died in a flying accident in 1962
---
Sgt Fraser's widow Doris, 93, had originally loaned Bateman, of Headstone Lane, the artefact for research, in 1996.
He later claimed he had been gifted the book, forging a note from Sgt Fraser's widow, and repeatedly lied about its whereabouts when he was asked to return it.
Bateman, who wore an Adidas sweatshirt and blue jeans as he gave evidence, maintained that he had last seen the book in early 2003.