Henry Hicks: Met officers cleared over moped crash death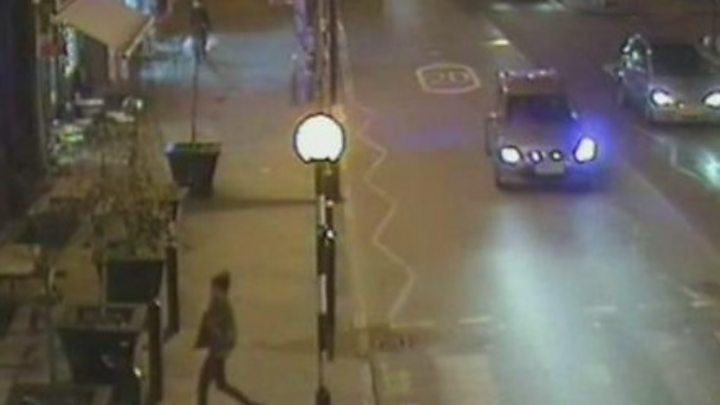 Four Met officers have been cleared of gross misconduct over an 18-year-old man who died in a moped crash.
Henry Hicks was fleeing officers in two unmarked cars when he died, an inquest jury found.
Police were following him at speeds of more than 50mph when he came off his moped in Islington, north London, in December 2014.
A Met Police disciplinary panel ruled the four officers were not technically in a police pursuit at the time.
Following the hearing Mr Hick's sister, Claudia Hicks, said: "We are beyond disappointed by this ruling.
"We won't stop fighting for accountability for Henry's death. We miss him every day."
The Independent Police Complaints Commission (IPCC) had previously recommended to the force the pursuit had been carried out without proper authorisation and the officers should face disciplinary proceedings.
However, the panel ruled the accusations were not proven as they were not technically engaged in a pursuit, as defined by police rules.
Officers claimed they were travelling too far behind Mr Hicks for him to know he was being followed, even though they had turned on their blue lights and sirens.
Under Met Police policy, the control room has to be immediately alerted to pursuits, which must be authorised in all but exceptional circumstances.
Mr Hicks died when his moped crashed into a minicab in Wheelwright Street, near to Pentonville prison.
He was found to be carrying seven bags of skunk cannabis and multiple phones.
The teenager had been stopped and searched at least 71 times between October 2011 and December 2014.
Pursuit review
Deborah Coles, director of Inquest - a charity which looks into deaths in custody - said the decision "raised serious questions about the integrity of police misconduct hearings".
"It is difficult to reconcile this outcome, reached after two days evidence of a police disciplinary panel, with the conclusions of an inquest jury after two weeks of evidence which came to the opposite conclusion," Ms Coles said.
Met Police Deputy Assistant Commissioner Richard Martin said: "Every day in London we ask our officers to make difficult decisions in fast-moving situations.
"Policing is a job that people sign up to because they want to help the public."
Following Mr Hicks' death the Met carried out a review of its pursuit policy, he added.