Met Police reveals new tactics to fight moped crime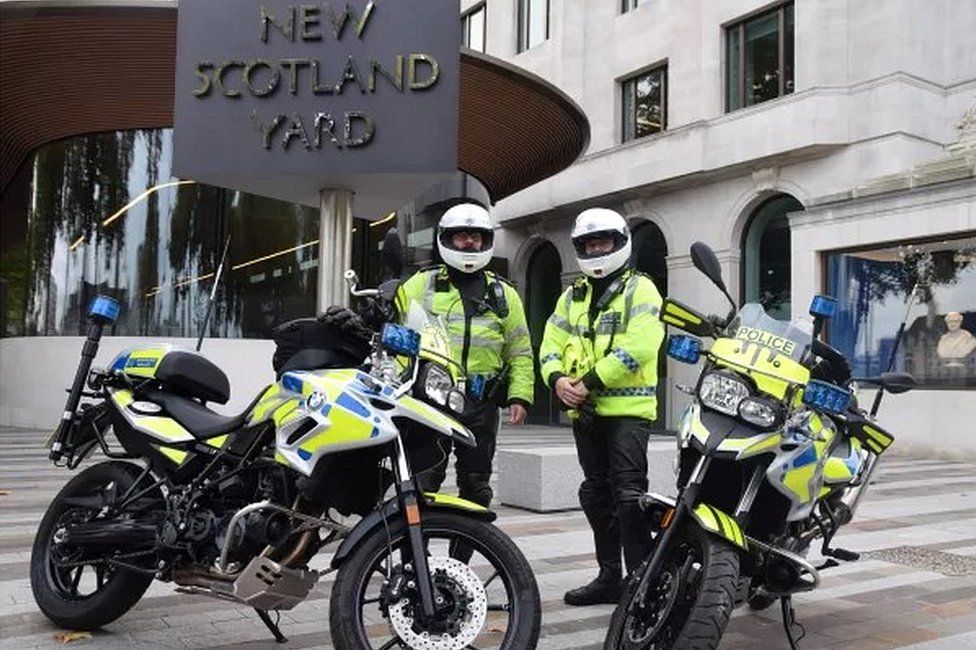 Tactics used to reduce the number of crimes carried out on scooters in London have been revealed by the Met.
The methods include deploying remote-controlled spikes, DNA tagging sprays and slimmer police motorbikes.
Met Commissioner Cressida Dick said she had been shocked by the "extraordinary rise" in moped crime but said offences fell by 24% between June and September.
From June 2016 to 2017, London suffered 16,158 crimes involving powered-two-wheel vehicles, up from 5,145 in 2016.
Figures show the main London boroughs affected by moped crime are Hackney, Islington, Westminster and Camden and culprits are predominantly aged 14-19.
Four hundred officers have been trained to use an invisible forensic tagging liquid to mark suspects with a unique code that can be identified under UV light.
Remote-controlled "stingers" are being used to puncture the tyres of suspects' vehicles, while smaller motorbikes which have no panniers allow officers to pursue suspects through busy narrow streets.
Scotland Yard said encouraging people to improve scooter security had also reduced thefts, with the number of offences falling by a quarter in the last three months.
"We have brought all our tactics and specialists together to use every ethical option to put a stop to the rise," the commissioner said.
Figures for May 2017 showed there were 2,280 scooter-related offences recorded in the capital that month, with a suspect charged in only 1.7% of cases.
Related Internet Links
The BBC is not responsible for the content of external sites.