King's Cross fire: Victims remembered at wreath-laying service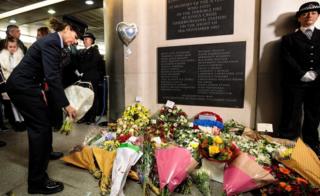 A minute's silence has been held at King's Cross to remember the people who died in a major fire at the Tube station 30 years ago.
Thirty-one people died and about 60 were injured when an escalator fire ripped through part of the station on 18 November 1987.
Wreaths were laid by survivors, the families of victims and emergency services personnel during the service.
A private church service also took place in north London.
Anila Mushtaq and her family laid flowers under the memorial plaque to remember her brother Mohammed Shoaib Khan who died in the fire.
She told the BBC the service had given her "some sort of contentment in my heart".
"I'm among family... We share the same pain, the same tragedy and we support each other", she said.
Deirdre Holloway was at the ceremony to pay tribute to her brother Christopher Roome.
"It seems amazing that it was 30 years ago. It seems quite fresh. My brother would be 80 now," she said.
Roger Bell, one of the firefighters who tackled the blaze, said he "swallowed hard" as he returned to station for the ceremony.
The 73-year-old believes he was the last person to speak to London Fire Brigade (LFB) station officer Colin Townsley who died in the fire.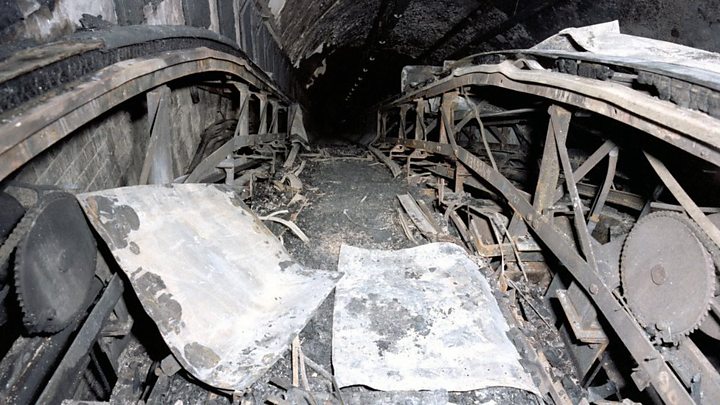 Tom George, director of operations for LFB said the service was a "really moving occasion" and a "very fitting tribute to the 31 people who died here".
Wreaths were also laid by Mayor of London Sadiq Khan and Transport for London Commissioner Mike Brown.