Adams family gang member pays back £730,000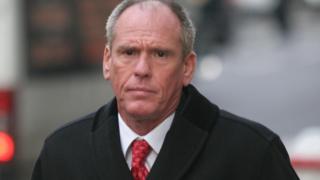 A former member of one of Britain's most notorious crime gangs has paid nearly £730,000 to settle a legal battle over his criminal assets.
Terry Adams, who was associated with the north London "Adams family", had claimed he was too poor to pay.
He agreed to make the payment after being warned he would go back to prison if he did not, the BBC understands.
Adams had argued it would breach his human rights to pay, after he was jailed for money laundering in 2007.
Nick Price of the Crown Prosecution Service said: "The CPS is determined to ensure that crime doesn't pay and that criminals including Adams cannot avoid paying back what they owe.
"Our prosecutors and caseworkers have worked tirelessly to secure assets from Adams, who sought to benefit from his crimes and went to extraordinary lengths to avoid paying."